ROD
Friday, 09Mar12
Freaky Deaky Friday
4 rounds of 40 seconds work / 20 seconds rest.
One minute rest between rounds.
TRX Finisher
Sandbag Alternating Stand-Kneel-Stand
Ball slams
Push-ups
Thrusters
_______________________________________________________________________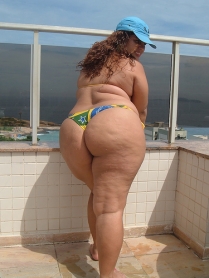 Woman Kicked Out of New Zealand For Being Too Fat
Can you imagine, in this day and age?
They were planning to start a new life in a new country… but Rowan Trezise, age 33, has been told by the government of New Zealand that she and her husband may have to look elsewhere for a place to live, because she is too fat to be allowed into the country.
Although both husband and wife were too fat for admittance when they first applied Mr. Trezise, a submarine cable specialist who was once a member of the British Army, has managed to shed two inches from his waistline thereby meeting the standards set for a work visa.
Mrs. Trezise however has not met the goal set for her and is therefore barred.
The couple were informed that New Zealand bars overweight people because of the potential burden they pose to the national health care system. According to New Zealand Robyn Toomath, spokesman of "Fight the Obesity Epidemic" a New Zealand organization dealing with the problems posed by overweight people:
"The immigration department can't afford to import people who are going to be a significant drain on our health resources.
"You can see the logic in assessing if there is a significant health cost associated with this individual and that would be a reason for them not coming in."
New Zealand's Immigration Service has not said how many people have been bared from entering the country due to their weight but according to the Emigrate New Zealand website that number is fairly high. Unless Rowan Trezise can shed the weight by Christmas the couple say they will abandon their plans to relocate to New Zealand.