ROD
Tuesday, 17July12
7pm
BFF BOXING: If you have a friend that goes to another gym, bring them with you!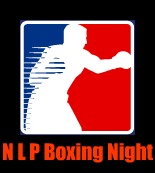 Our Super High Intensity Boxing Circuit class is a 1 hour ass kicking class that will leave you fatigued.
Your cardio-respiratory and muscle strength will benefit from our motivational, challenging and fun circuit training which is set to energetic music.
______________________________________________________
8pm

Coed-Partner Workout
 25 min A.M.R.A.P.
400m -Run (timer)
7 DB Ground to Overhead Snatch R arm (35/20lbs)
7 DB Ground to Overhead Snatch L arm
14 Goblet Squats (35/20lbs)
As one partner runs, the other gets as many rounds of the workout as possible until the partner gets back from the run. Then they switch, and the other partner runs while the other picks up where he/ she left off. Complete as many rounds as possible in 25 min.
* Male teams must run with Sandbag.
Keep track of rounds, WINNING Team w/ the most rounds wins NLP  T-shirt.