Wednesday, 14Oct09
Interval Challenge
Complete six rounds consisting of the following movements:
6 Burpees
12 Pushups
24 Bodyweight Squats
200-Meter Run
Post time to comments.
Quote of the day – "The shortest way to do many things is to do only one thing at a time."
Last night's ROD results      
  Now that's the look of determination, Go Mike.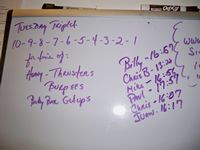 The Times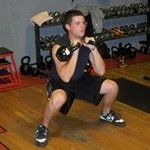 Billy, that form is looking good.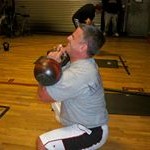 Paul only uses the big loads.