ROD
Wednesday, 04Jan12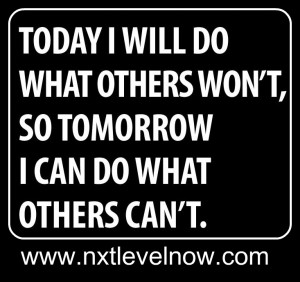 All right boy's and girl's… No more playing around. We need to step up the weight. We need to improve our kettlebell techniques. There is only 168 days till summer
KB Met/Strength
This is a timed 30 second work / 20 second rest for 6 rounds no rest.
Heavy alternating cleans
KB High pulls
KB alternating shoulder pass
Hand 2 hand 2 double swing
_________________________________________________________________________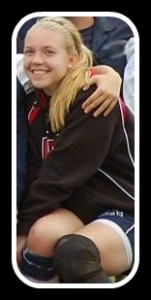 Kelly Graham has been a dedicated member of our Youth Strength & Conditioning program for over a year. She trains hard and plays softball for the Staten Island Saints.
Hi guys, One of our own Kelly Graham is looking to make a difference and needs our help. Kelly is a High School Student at Moore Catholic, plays softball and trains extremely hard at NLP. 
Please read the below and let's do our best to help Kelly out.
Thanks
NLP Staff
_ _ _ _ _ _ _ _ _ _ _ _ _ _ _
Dear Next Level Community,
Did you know that less than five hours from here by plane, 11,000 people, more than half of them children, depend on garbage for their… livelihoods? Most of them support their families by scavenging in a giant garbage dump located in the heart of Guatemala City, scrounging through trash looking for items to use, recycle, sell, or even eat. They live in communities that have sprung up on reclaimed land surrounding the dump, and most of them earn less than $5.00 a day.
A small group of friends and I plan to spend a week in one of those communities in January. Our team is going with Beyond the Walls, a New Jersey-based nonprofit that partners with Potter's House Association (PHA), a Guatemalan organization that has been serving the scavengers for 25 years. Right there on the edge of the dump, in the midst of this despair, Potter's House, staffed by Guatemalans and assisted by  Guatemalan and international volunteers, ministers to the "least of these."
They don't just provide handouts or encouragement; they are making a huge difference in lives. Using a five-point strategy
(personal development, education, health, micro-enterprise, and community support), they are literally lifting kids out of the dump….
Our team hopes to be able to build a concrete-block home, complete with electricity and running water, for a deserving scavenger family, but for that we have to raise, in addition to our airfare and living expenses, $4,500, which is a lot for a small team like ours. If we are  unable to raise that amount, we will do as much as we can with the support we get—new concrete floors, roofs, etc.
We leave on January 28, but we have to collect all money no later than January 8, to know what materials we will be able to purchase. So if you would like to partner with me financially, I would appreciate it if you could send your tax-deductible donation as soon as possible.
If you feel led to help, please make your check payable to Beyond the Walls and send it to Beyond the Walls, P.O. Box 525, Mendham, NJ 07945. If you send it to BTW, please write my name on the memo line of your check. If you prefer, you can use a credit card to donate online…. Just go to beyond-the-walls.org and click on the donate option. If you do that, please be sure to notify me or BTW  (gobeyondthewalls@gmail.com) so your donation can be applied correctly.
If you would like to know more about BTW or Potter's House you can visit their web sites: beyond-the-walls.org and  potttershouse.org.gt.
Thanks for considering this opportunity. By helping me get to Guatemala, you will be impacting not only my life but the lives of the desperately poor people whose situation I will be working hard to improve.
Sincerely,
Kelly Graham