ROD
Thursday, 17Mar11
READY FOR ANYTHING TRAINING!!!!
The circuit is as follows: all 90 second rounds no rest…  last 30 seconds of each round  "I say you do"
Bosu pushups w/clap 
Prone Hip pops
BAG
1/2 Burpees 
Bosu alt. toe touches
BAG 
Band Pull-aparts (10x chest/10x shoulders)
Lunge w/a high kick 
BAG 
Bench jumps 
Slam Ball 
BAG
 V-ups
 Alt. shoulder taps in pushup position
________________________________________________________________
Detox Diets and Cleansing Diets: Do They Work?
What are detox diets and cleansing diets? Do they really get rid of toxins and chemicals from your body? And do we need to cleanse ourselves every now and then?
What are detox diets and cleansing diets?
Basic Premise: The basic premise of every detox and cleansing diet is that our body is constantly accumulating toxins and chemicals from the food and our environment . And we need to get rid of these toxins every now and then.
Duration: These diets last for a short period of time, usually 4-8 weeks.
Methods: Some of the common methods include one or more of: dieting, using herbs and supplements, consumption of specific foods such as fruits and vegetables, juices or water or avoiding fats, sugars,  fasting,  avoiding caffeine, aclohol, junk food and so on. Some others involve extreme measures such as colon cleansing, liver flushing, chelation, and so on.
What do these diets claim?
Toxin Removal: They claim that these diets or therapies can effectively remove toxins or chemicals trapped in the body through urine or bowel movements .
Benefits: By removing these toxins, they claim that you will have improved energy, clearer and fairer skin, a regular bowel movement, improved metabolism and digestion, increased concentration, and will also prevent diseases.
Now can these diets really remove toxins?
Scientific evidence: There is no scientific evidence to show that you can remove toxins or chemicals using these methods. Chelation, a medically approved procedure, is used to remove heavy metal toxins when people suffer from genuine iron, lead, uranium poisoning. This is only warranted when the levels are dangerously higher than normal.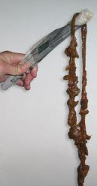 Pictures: There are pictures on the web of these long algae like substance from bowel movements called mucoid plaque. These are not toxins or chemicals, but they are formed from bentonite and psyllium husk which are most often included in colon cleansers. The bentonite acts like a clay to expand when it mixes with water. The psyllium husk adds bulk and are used as a source of dietary fiber. They are the "toxins" from the very substance which are supposed to clear the toxins.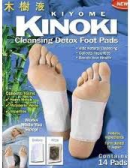 Foot pads:These foot pads, left on your feet overnight, turns brown in the morning. These pads have powdered wood vinegar which turns brown when it comes in contact with sweat. These pads also peel off the dead cells on your feet which gives them the brown color. It's funny how toxins are always brown in color and not green or blue.
But what about these chemicals accumulating in the body?
Chemical-Free Life: You cannot lead a chemical-free life because everything is made of chemicals.  For example: an average person has more than a trillion atoms of uranium in their body and that hundreds of these atoms are radioactively disintegrating every day.  All is coming from a perfectly natural source: the food we eat! Many toxic substances occur naturally in foods, e.g., arsenic, but in doses so small to even bother about.
Dose:  The toxicity of a chemical depends on the dosage or the amount received.  Aspirin – a wonder drug- in extreme doses becomes toxic and causes acute renal failure, coma, and heart failure. Botox ,one of the most toxic substance know to man, is safely used in cosmetics because it can be highly localized. There is no chemical that can be automatically labeled as dangerous or safe without the above info. 
Body's Detox:Our body has its own detox like the gut which prevents entry of toxins, the liver which breakdown harmful chemicals which are then excreted by the kidneys. None of the above processes can be made more efficient by detox or cleansing.
But what about people feeling better?
Increased Energy: This boost in energy is due to fasting. This is one of the body's survival mechanism to get you moving to locate food during starvation periods.
Weight Loss: If you are on juice and water and other low calorie diets, you will lose weight. Don't worry, this is just temporary and you will put all of it right back on when you go back to your regular diet.
Feeling Better: You will feel better if you stop using alcohol, caffeine, junk food, stop smoking and such. That is just common wisdom, right.
Other Benefits: The other benefits like clear skin, improved digestion, increased concentration can be easily traced backed to increased water intake, fruits and vegetables, avoiding too much fatty foods and such.
Placebo effect: If you really believe something is good for you and is helping, you will feel it too even if has nothing medicinal in it. Check this short video about placebo effect.
The bottom line is whatever you are feeling on a detox diet or cleansing diet has nothing to do with removing toxins.
Practical Applications
Detox or cleansing diet cannot clear toxins or chemicals from your body as claimed. The short term benefits has nothing to do with toxins removal.
We already have an inbuilt detox system in our body namely kidneys and liver.
If anything is removed with the detox diets, it is your money from your wallet.